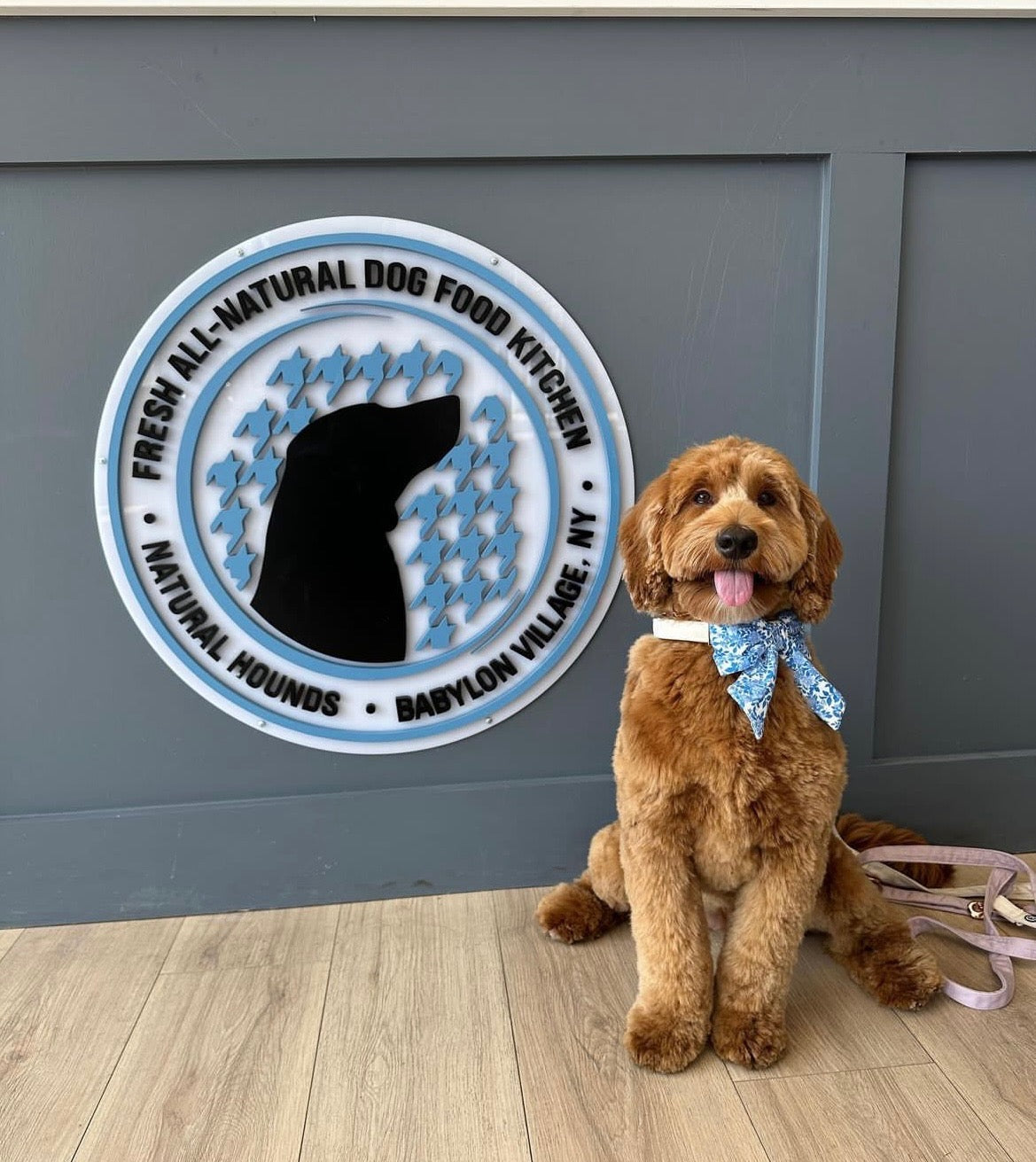 What's Natural Hounds?
Natural Hounds is a fresh all-natural dog food kitchen! We produce human-grade dog food and treats on site in our open kitchens and sell our products fresh over the counter to our loyal customers!
Learn More
High Growth Industry

Premium pet food is a segment that's clearly growing. With this industry expected to be worth $14.4B by 2028, Natural Hounds offers the ability to be first to market with competitive pricing, flexible ordering, and convenience.

Streamlined Systems

Natural Hounds was established in 2018 and has since been developed streamlined operating systems. By owning and working in a Natural Hounds, you will be offered a laid back work environment while simultaneously having the ability to support multi 6 figure and 7 figure sales.

Do Good by Dogs

Everyone loves dogs, and that's what we are all about! Owning a Natural Hounds is not just another job, but instead an opportunity to offer improved health, nutrition, and happiness to dogs in your community! You'll have the chance to get to know your local pups on a first name basis and become a local hotspot for all the dog lovers in your community. Certainly an enjoyable business atmosphere!

Recurring Revenue

With a subscription based model, it is easy to keep customers coming back on a regular schedule for more. Feel peace of mind knowing that sales are coming in on a recurring basis. We also offer delivery, making it super easy to keep customers purchasing.

Low Staffing Requirements

Compared to other food based businesses, Natural Hounds has significantly less labor requirements. With only an operator and one helper, you are able to support multi six-figure and seven-figure sales.

High Rates of Customer Loyalty

When customers switch to Natural Hounds, they are highly likely to return. Dog food is a regularly purchased product, and when dog parents find a food that works for their pup, they are unlikely to switch brands. Not to mention, because of our transparency and effort to educate the customer, dog parents keep coming back because they truly feel good about putting our products in their best friend's bowl.

Work/Life Balance

Unlike a lot of other food based businesses, Natural Hounds is only open 10am to 6pm, offering flexibility and room for everything you love to do outside of work.
About Us
Our Story

Natural Hounds began as a way to help one of our own dogs after years of allergies and other health problems that were related to commercial pet food. Seeing how a fresh food diet could make such a difference in a dog's life, we decided to bring our Original Recipe to our first farmer's market in 2018. Since then, we have opened 2 of our own kitchens where we proudly produce healthy and high quality food for dogs in our community, and have developed a streamlined operation to help bring our products to dogs across America.
Our Mission

The Natural Hounds mission is very simple - to make fresh, high quality dog food accessible and affordable to all, all in the name of improving the lives of dogs across america.
Who We Are

Natural Hounds is more than just another dog food brand. We are health, we are simplicity, and we are value. We don't just sell dog food, we educate and guide consumers as to how they can get the most out of their best friend through high quality nutrition.
Want to Learn More?
Fill in the form below and we will get back to you within the hour.